Secured, Responsible Electronics Recycling
We offer safe and secure electronics and computer recycling services to Houston, TX. businesses, medical facilities, schools, and individual household.
U.S. Electronics Recycling Center has been among Houston's top recycling companies. Our staff of 12 workers provides exceptional customer service and will handle your recycling needs in a secure and timely manner. We are members of organizations like the Harris Community Recycling Association, Single Star Recycling Association, and Keep Texas Recycling Association. At U.S. Electronics Recycling Center, we recycle Computers, Laptops, Hard Drives, Servers, Computer Monitors, Cell Phones, Projectors, Calculators, Watches, Tablets, Video Equipment, Mice Receiver Amplifier, Woofers, Speakers, Play Station DVDs, Plasma TV, AC Adaptors and many more.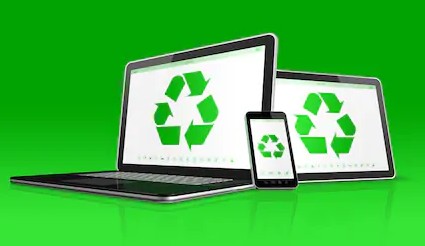 At U S Electronics Recycling Center, we accept all types of household appliances and some commercial machinery. We provide pickup services for 50 cent per mile.
At U S Electronics Recycling Center, we offer free electronics pickup but you need to have a significant quantity of electronics before we can drive for pickup. You can also drop your electronics at our center: 6210 S Dairy Ashford Rd Suite A4 Houston, TX 77072.