Assist The Underprivileged and Empowered Young People in Cameroon
Never underestimate the value and strength of the less privileged and the disabled in our society.
Since the creation of our company, U.S. Electronics Recycling Center Inc. we have been helping individuals with special needs. Our greatest concern is to help families worldwide. We raise money every year in order to help the sick, the poor, and persons with disabilities. We do not help  because we have much, but because we are blessed through our numerous accomplishments. Every year, we send food, clothing, and laptops to hundreds of individuals in Africa, the Philippines, and other  countries worldwide.
We are collecting the following items for our upcoming charity project: LAPTOPS, SHOES, CLOTHS SPORT ITEM LIKE SOCCER BALLS, BICYCLES, COOLERS, KITCHEN ITEMS, OFFICE CHAIRS, FOLDABLE CHAIRS AND TABLES, CANOPIES, SUITE CASES , TRAVELLING BOXES, CELL PHONES, EDUCATIVE TOYS, HYGIENIC ITEMS, BLENDER, MOTORCYCLES, AUTOMOBILE, FLOOR CARPETS, PRINTERS, NEW PAINT AND MORE.
We visited the Luc Menorah Rehabitation Foundation and gave food products, including rice, maggi, cooking oil, savon, and many others.
Three big projects were completed by our team: we donated five laptops  to 5 students, supported five young entrepreneurs with 100,000XAF each, and we granted five orphans a scholarship worth 100,000XAF each.
In response to the sociopolitical unrest affecting Cameroon's North West and South West regions, we provided needy households with humanitarian relief, including food and non-food items.
We Help Families Store Drinking Water
As a member of IGLOO, U.S. Electronics recycling Center supports children and families with coolers to store drinking water.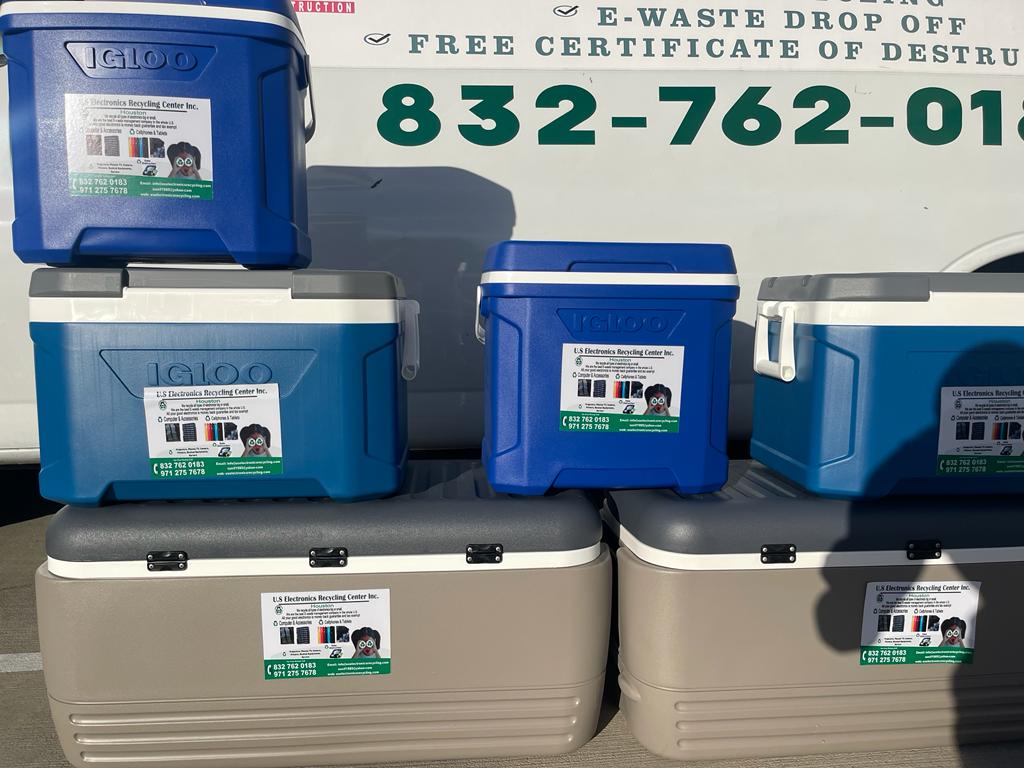 Want to make a difference?
Help us raise money for our humanitarian projects in Cameroon